Hello, I'm
Pi
Web Designer / Developer / SEO Expert
ABOUT ME
Why hire me for your next project?
I am Pi and I'm an innovative thinker, freelance web designer/developer and SEO expert. I've been working as a freelancer for the past 25+ years, with clients ranging from small startups to multinational companies.
I love to work in User Experience & User Interface design. Because I love to solve design problems and find easy and better solutions to solve it. I always try my best to make a good user interface with the best user experience. 
what I do
Services
My services make a positive impact towards your company's goals from professional web design to e-commerce solutions to search engine optimization to extranet development. Using the latest technologies and my experience to give you extensive marketing, management, and revenue generating capabilities.
Custom Development
I can build your custom website, web app, front-end & design or app from the ground up, tailored specifically to your business needs and marketing challenges. High quality custom development will accelerate your marketing efforts and propel you ...
E-Commerce Solutions
eCommerce website developing. Design & development for Magento, Shopify, BigCommerce, WooCommerce and many more including custom eCommerce solutions. I can provide your company everything it needs to save time and money in the pursuit ...
Branding & Design
Your brand is the ambassador of your business. Your customers feel it every time they visit your site, engage with your product, or take your business card. Ensuring your marketing conveys a high-quality, consistent message across all customer touch points is ...
Interactive Design
Interactive media can be priceless to help promote your products and services. Strategy developed interactive e-learning and innovative training solutions and market perspectives that inform and provoke.
Digital Marketing
More and more customers are finding businesses online. A responsive, professional website, that shows up in search engines and social media is no longer a luxury, but a necessity. With services such as search engine optimization (SEO), Adwords ...
Support & Hosting
While you run your business, I'll worry about the technicalities. I manage the various technology stacks that are necessary to deploy modern, powerful and fast websites, apps and online stores so that you don't have to. I am a reliable partner to handle your ...
my experience
Education and Experience
2008 - Present (Freelancer)
2010 - 2015 (Web & Graphic Designer)
2010 - Present (Web Director / SEO consultant)
East West Healing Art Institute
2012 - Present (Web Designer)
Electronic Theatre Controls
CMS Skills
Wordpress, Joomla, Drupal, Ektron, MODX, X-Cart, BigCommerce, Prestashop, Magento, WooCommerce, ZenCart, OsCommerce
(2005 - 2007)
Master of Computer Science
Marketing Skills
SEO, Social Media Marketing, Content Marketing, CMS, Experience, CRM Skills, Data Visualization, Mobile Marketing, Email Marketing
(2000-2004)
Bachelor of Engineering
Programming Skills
HTML, CSS, Javasript, XML, PHP, MySql
Design skills
Photoshop, Flash, Illustrator, InDesign
TESTIMONIALS
Happy Clients Says
Gill Cairns
Duncan Edward Hair Salon
I have been working with Plamen for over 5 years and can't say enough about it!! Great customer service, SEO and creative web design. I would highly recommend him.
Tabatha Barnaby
Julia Grace Hair Salon
Julia Grace salon has been using Plamen for our SEO and our Website. Plamen has the knowledge and support we need to grow our digital marketing. He is available and very reliable. Thank you, Plamen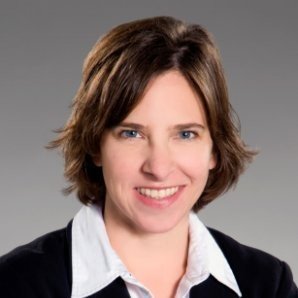 Erin M. Hahn
Erin M. Hahn, S.C.
Plamen helped create my website and ensures that traffic continues to come in. He is excellent at what he does and I would recommend him to any business owner.
Karen Zauft
Studio Z Salon
With great enthusiasm, I recommend Plamen Dimitrov. After many, many, many disappointments from website designers, Plamen delivers. He listens and has elevated our business platforms to levels that exceeded my expectations.
R Bruce Allison, PhD
Allison Tree, LLC
I highly recommend Plamen. He is very detail oriented and focused on quality output and client satisfaction.
SOCIAL MEDIA
Let's Be Friends